Glad to join Green DEAL TurkLit Expert Hub Platform GEH! Today we presented the leap to the next generation of Energy Efficiency – EA-SAS Digital Twin platform. At GEH we shared our knowledge on how Digital transformation in city control can lead to up to 55% reduction in ventilation electricity consumption and 24 % reduction in heating consumption by incorporating energy deman-dresponse concept from single control point.
GEH platform's mission is to develop long-term exchanges of experts and ideas between Lithuania and Türkiye for smart growth through sustainable development based on environmental goals, innovation, and a positive impact on reducing CO2 emissions. We are glad to share our innovative solutions!
Find presentation material here: DIGITAL TWIN for optimal building control.
Follow us on LinkedIn to hear the news first!  
Digital transformation in city control
Sites:
Kindergartens
Shopping centers
Schools
Hospitals
Administration buildings
Other municipality buildings
Outcomes:
55 % Reduction in ventilation electricity consumption
24 % Reduction in heating consumption
Energy demand response usage
Single control point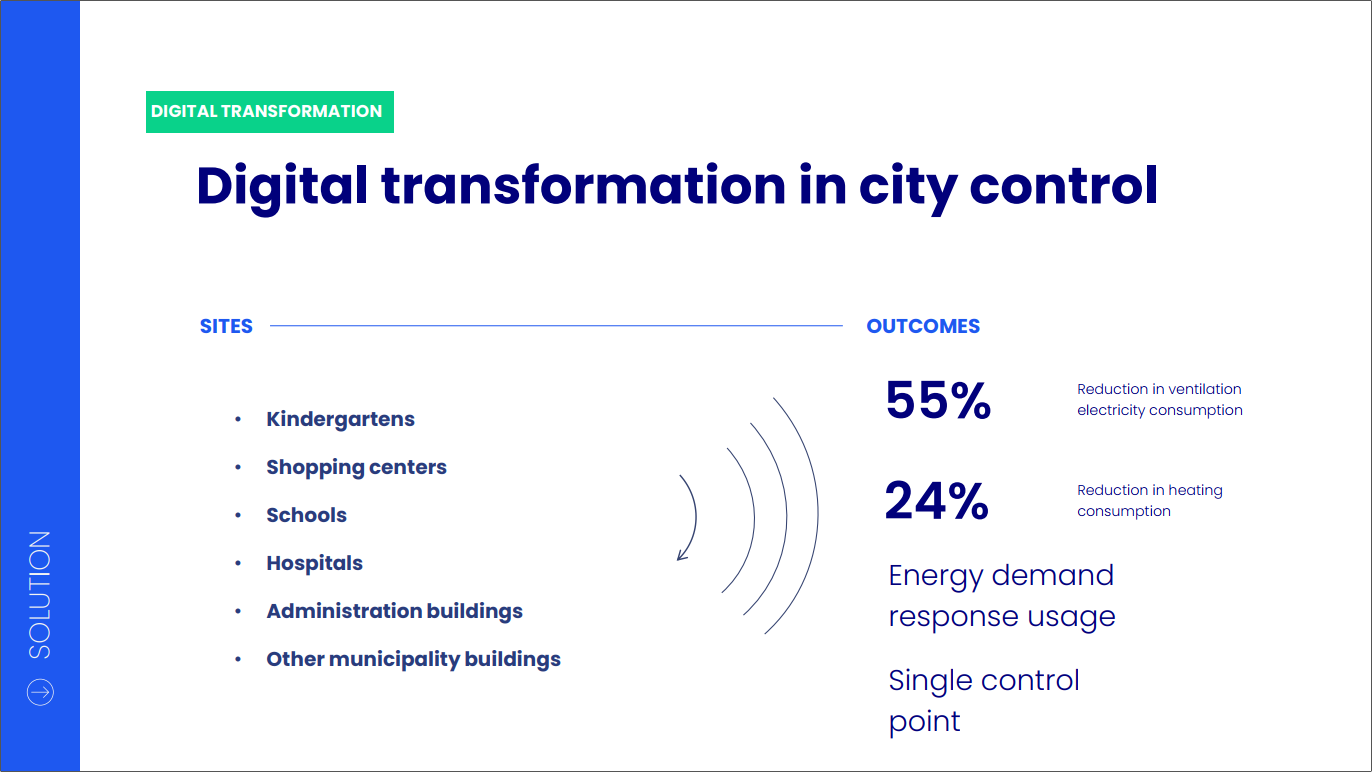 EA-SAS Digital Twin
Pre-trained algorithms maximize efficiency and allow to reduce system optimization periods, while the user-friendly interfaces makes it comprehensible and accessible for everyone without extensive IT knowledge:
Engineers
Data analysts
Technicians
Managers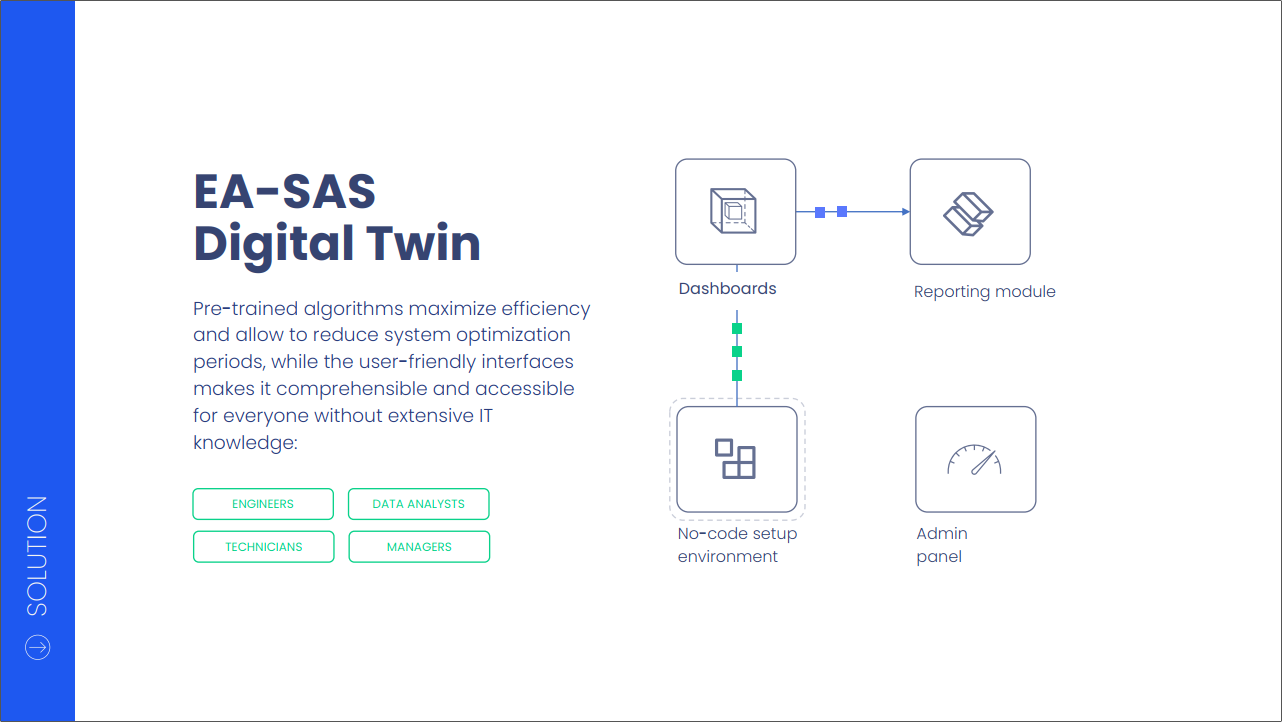 Roadmap to achieving maximum efficiency
Project status
Data is being collected and used for analysis
Dashboards for main KPIs
Personnel is able to control building systems remotely
No-code solution for inputing working hours for different systems
Next steps
Full Digital Twin – real time automated control of every building system
Add other building infrastructure systems (parking control, building access control)